10in Bobbin Along Holder Charcoal

10in Bobbin Along Holder Charcoal


Bobbin Boat Green

Bobbin Boat Green- holds class 15 or 66 bobbins


Bowl Cozy Postcard Pattern

Bowl Cozy Postcard Pattern


Oh Sew! Organized Stash n Store-Aqua

Oh Sew Organized Stash n Store-Aqua



Out of Stock
Oh Sew! Organized Stash n Store-Lime

Oh Sew Organized Stash n Store-Lime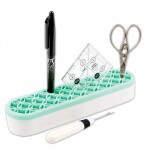 Oh Sew! Organized Stash n Store-Mint

Oh Sew Organized Stash n Store-mint



Out of Stock
Oh Sew! Organized Stash n Store-Navy

Oh Sew Organized Stash n Store-NAvy-



Out of Stock
Oh Sew! Organized Stash n Store-Purple

Oh Sew Organized Stash n Store-Purple-



Out of Stock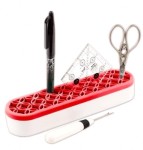 Oh Sew! Organized Stash n Store-Red

Oh Sew Organized Stash n Store-red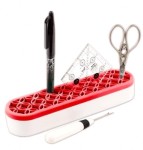 Oh Sew! Organized Stash n Store-Red - copy

Oh Sew Organized Stash n Store-red



Out of Stock
Oh Sew! Organized-Mini Stash n Store-Lime

Oh Sew Organized-MINI Stash n Store-lime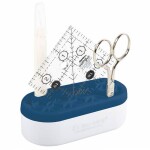 Oh Sew! Organized-Mini Stash n Store-Navy

Oh Sew Organized-MINI Stash n Store-navy



Out of Stock
Oh Sew! Organized-Mini Stash n Store-Purple

Oh Sew Organized-MINI Stash n Store-Purple-



Out of Stock
Oh Sew! Organized-Mini Stash n Store-Red

Oh Sew Organized-MINI Stash n Store-red


Peels-Thread/Spool Keepers

Peels Spool Huggers # SNPEELS12J From Smartneedle Keep your bobbins organized on top of color matching thread spools. Fits most brands of home sewing spools. Not for large commercial spools. Jar of 60 spool huggers.


The Thread Director

The Thread Director-eliminate thread breakage -awesome tool # TD-0001 From Caulder Group Inc The Thread Director changes the orientation of the sewing machine's spool pin allowing metallic and delicate specialty threads to feed flat into the thread pat



Out of Stock
Thread Stem Tool

Thread Stem Tool # QP16589 From Quilter's Paradise Want to use larger spools or cones of thread on your home sewing machine, but the spool pin on your machine won't accommodate such spools? The Thread Stem is the simple, cost-effective solution. For ye


Wooden Ruler Holder

beautiful wooden hand crafted 16" x 2.5". 4 slots for holding your rulers.


Your Nest Organizer-Cardinal

Your Nest Organizer -Cardinal color



Out of Stock
Your Nest Organizer-Hummingbird

Your Nest Organizer -Hummingbird color



Out of Stock
Your Nest Organizer-Martin

Your Nest Organizer Martin



Out of Stock
Your Nest Organizer-Peacock

Your Nest Organizer -Peacock color