Birds-Multi

Multi Birds- trees, sky,clouds



Out of Stock
At The Shore-Small Panel-digitally printed

Lighthouses several, sailboats (2), flying & standing seagulls. sandpipers, Digitally Printed Panel


Bird-Multi-Border Stripe-Digital

Multi Quilt of a Feather-Quilts, Birds, clothesline, fence,trees, grass, sky


Color Me Fun-Clouds/Rainbows

Quilter's Palette-Fabric Editions-StudioE Blue background with clouds, rain, rainbows, birds, flowers- in reds, blue,green,yellow,pink,orange, white


Country Paradise-Panel-Red Truck

Panel-Big Red Truck-going down a country lane- green fields-barns- horses- dogs- big tree-sky


Gail-Black Silent Night Black Sky

Black Silent Night Black Sky


Lighthouse Wonder-Blue-Panel

Panel- with 8 different Lighthouses, Morning sky, Storm sky lightning with lighthouse,Mountains cliff seascape, sea/ocean with waves, seagull, trees, rocks, foliage- blue borders with tone on tone lighthouses


Lighthouse Wonder-Purple

purple storm sky with lightning


Lighthouse Wonder-Purple -Lighthouse Panel

Panel- Storm sky lightning with lighthouse, sea/ocean with waves, seagull


Michael-Blue

Sky with many rainbows purple, blue, green,yellow, orange red


National Emblem-Morning Sky

sunrise or sunset sky- yellows, oranges,blues,white, purple


National Emblem-Sky Blue

Blue sky- yellows, oranges,blues,white,


Nature-Sky

Sky- beautiful blues and light fluffy clouds in white


Nature-Sunset Sky

Sunset Sky- beautiful pinks, purples, yellows, , aqua, blues, oranges, purples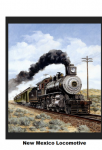 New Mexico Locomotive-Digital Panel 36"x 42"

Train digital 36"x42"panel- Desert Digital Panel Sky Clouds Train(s) Tracks, tumbleweeds, desert,


Running Free-Clouds

Sky fabric with blues and white


Scarecrow-Digital Panel-36"

36" x 45" digital panel-scarecrow,fence, crow, corn, grass, fall sky


Sky-Blue-Clouds In A Bright Sky

Blue sky ,white Clouds In A Bright Sky


Southwest-Sky-Purple

cotton fabric is Southwest collection. This lightweight fabric is easy to sew with, has a soft hand, and is very versatile! It is ideal for quilting, but can also be used for crafts, miscellaneous sewing projects, items like pillow covers and bed skirts.


The Warmth of Home-Digital Panel

digital panel 36" x 45" farmhouse, tractor, truck, sky, fencing, fall scene, tree, etc


Train Along The Countryside-Kit

Bright colors- panel of train, horse, sheep,bunny, tunnel, bridge. countryside- with 3 borders


Wash Me-Panel-Digital

digital panel 36" x 45" Car washing day- dad mom and child- house, trees, front yard,flowers, hose,buckets,soap,etc


Wyoming Locomotive-Panel-Digital

digital panel 36" x 45" steam Train, trestle,sky,smoke


Yard Bird-Panel-Digital

digital panel 36" x 45" chickens, rooster, pecking in yard