Against The Wind-Black- Panel

Black Against The Wind Panel


All Is Bright-Panel-Black

Black All Is Bright Panel with blues, yellows, greens, reds Deer Dogs Bridge(s) Farmhouse(s) Cars Christmas Trees Snow Snowmen Wreaths Church(es) Fence Moon Kids Grass Panel(s) Sea/Ocean/Water Night Sky Stars Train(s) Trees Bare Trees Snow Shovels


An American Migration-Digital Panel-36"x42"

36"x42"-Buffalo Landscapes Grass Digital Panel Sea/Ocean/Water Woods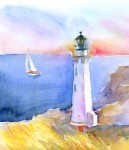 At The Shore-Large Panel-Digitally Printed

Sea background, Lighthouse & Sailboat on water Digitally Printed


At the Shore-Lighthouses-Digitally Printed

Lighthouses all over, all different Digitally Printed


Barnacle Bay-Aqua Continuous Yardage Panel

Debi Hubbs Collection- grey whales, aqua herons, starfish, aqua and white backgrounds with yellow, tan, blue green, grey


Beach-Sand Scenic

Sand Beach Scenic-Water, sand, flipflops, umbrellas,chairs, seagulls, sailboats,fence, grass


By the sea-multi

By the Sea by Elizabeth Isles looks like an underwater scene with lots of color- greens, blues, purple,pink


By the sea-waterlike

By the Sea by Elizabeth Isles soft pastels in blues, greens, purple- can used as water or sky or use your imagination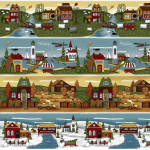 Country Journey- panel

4 seasons -water/beach lighthouse, sailboats,canoes, airplanes, church,sand.dock, sheep,waterwheel, wagon,trees,farmhouse, primitive colors


Country Journey-Panel

water/beach lighthouse, sailboats,canoes, airplanes, church,sand.dock, sheep,waterwheel, wagon,trees,farmhouse, primitive colors


Covered Bridge Panel 24in-Multi

Multi Covered Bridge Panel 24in-Bridge, barn red, trees, rocks, sky


Covered Bridges-Nature-Multi

Multi Covered Bridge - red barn & bridges,water, trees,rocks, sky


Fun in the Sun-LT Blue

Border strip -sand, seagulls, hot air balloon, life guard stand. airplane with signage, sailboats, kites lots of color- awesome blues We used this in our 2017 Row by Row


Fun-Aqua Summer Sloths

Aqua Summer Sloths-water background with fish, Beach balls, Flamingo floats, book, drinks, popsicles, Palmtrees, turtles, surfboard


Imperial Fusion Coll Katsum-Water

Looks like water tone on tone blues with metallic gold lines over water in a wave pattern


Journey to America-Green-Mayflower Ship

Green background- with Mayflower Ship sailing cameo's, flowers pinks & reds with black dots all over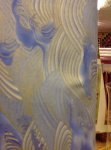 Kimono Rose -Waterfall

light blue background with metallic gold waves



Out of Stock
Lakeside Reflections

cattails, lily pads,frog,water


Lakeside Retreat

18 colors, creamy yellow background with scenes from the lake, boats, canoes, ducks, cattails, trees, bushes, chair, houses, dock- medium size


Lakeside Retreat-panel

Panel- 18 colors, lake, boats, oars, ducks, dock,words,trees,house, lily pad, cattails, grasses,


Life's a Kick-Rt 66 Panel-24"

Panel-colorful background with motorcycle, Rt 66, words, signs diner, Alamo, Bronco, oil wells, hotair balloons, diner,palm tree,pump,ocean,beach,surf boards, classic cars & convertible, asphalt/dotted lines, sunflowers, Pres.Lincoln, desert mtns,states.


Lighthouse Wonder-Blue-Panel

Panel- with 8 different Lighthouses, Morning sky, Storm sky lightning with lighthouse,Mountains cliff seascape, sea/ocean with waves, seagull, trees, rocks, foliage- blue borders with tone on tone lighthouses


Lighthouse Wonder-LT Blue

world map including oceans and seas, ship, compass, ship wheel, colors


Lighthouse Wonder-Purple -Lighthouse Panel

Panel- Storm sky lightning with lighthouse, sea/ocean with waves, seagull


Moose Lake-Ducks

ducks on a lake with with lake edge land scaping


Multi Winter Church Panel-24in

Multi Winter Church Panel 24in with church, trees, deer, birds, stream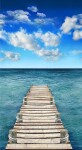 Scenic Sea Boardwalk-Panel-Blue

Blue ocean- white clouds and Scenic Sea Boardwalk Panel


Sea-Blue Dolphins

Blue sea Dolphins and fish


Sea-Blue-Sea Turtles

Blue ocean Sea Turtles Fish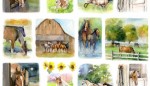 Sunflower Stampede-Farm Scenes Panels-White 24"x 42"

White Farm Scenes 8 scenes per Panel-Colt/sunflowers, 2 horses drinking, 6 horses in front of a barn, horse in a stall with head over door, horses running thru water, horses grazing, horse head over door with bridle hangingand2 horses running with trees.


Taking a Picture of First Fish-Digital Panel

Digital Panel 36" x 45" Child with fishing pole/fish, dog, rocks,grass, water,camera, dad or grandpa


Under the Sea-Digital Panel

Digital Panel 36" x 45" Beautiful under sea life-coral-fish-whales-sharks-dolphins etc with icebergs-seals-penguins-birds



Out of Stock
Weekend in Paradise-Border Stripe-Multi

border stripe- under the ocean scene. Bright colors- fish, stingray, coral, plants.5 repeats across the width. Border approximately 6 3/4" including 1/8" each black and white border. 4 repeats across the width of water 1 3/4"; selvedges 1 1/2"


Weekend in Paradise-Panel-Multi

Small blocks are approximately 110 1/4" x 13 1/4" including 1/8" white border; large block is approximately 18 1/4" x 24 1/4" including 1/8" white border. Under Sea-awesome colors- turtles, dolphins,sailboat,house, trees, seagulls


Weekend in Paradise-Undersea Bottom-Multi

Under Sea-awesome colors-coral, fish,grasses, sunfish


Weekend in Paradise-Undersea-Multi

Under Sea-awesome colors- turtles, fish, coral, stingrays,grasses


Weekend in Paradise-Wavy-Blue

Beautiful blues and purple in wavy lines- looks like ocean waves