108" Quilter's Batik-green

tone on tone green background, with yellow, teal, greens,blues, pink batik has some oval/floral design circles



Out of Stock
108" Tonal Bouquet

108" black-green tone on tone with floral design



Out of Stock
118"-Shadows-Classic Mini Jacquard-Navy

tone on tone blues -floral small print


A RETURN TO ELEGANCE-Arrti-Beige-108in Wide Back

Beige background- 108in Wide Back- Reproduction -Judie Rothermel- floral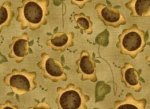 A Year to Crow About-Olive

Olive background with brown sunflowers


Abby's Treasures-Mini Floral-Ivory

Abby's Treasures, Missie's next fabric line with Blank Quilting Corporation is almost here! This is a reproduction style fabric line, beautiful colors that blend with many styles of quilts. tone on tone -with small flowers and dots


Abby's Treasures-Mini Floral-Slate

Abby's Treasures, Missie's next fabric line with Blank Quilting Corporation is almost here! This is a reproduction style fabric line, beautiful colors that blend with many styles of quilts. tone on tone -with small flowers and dots


Abby's Treasures-Tulip Stripe-Brown

Abby's Treasures, Missie's next fabric line with Blank Quilting Corporation is almost here! This is a reproduction style fabric line, beautiful colors that blend with many styles of quilts. stripes tone on tone slate-with small flowers


Abby's Treasures-Tulip Stripe-Cheddar

Abby's Treasures, Missie's next fabric line with Blank Quilting Corporation is almost here! This is a reproduction style fabric line, beautiful colors that blend with many styles of quilts. stripes tone on tone slate-with small flowers


Abby's Treasures-Tulip Stripe-Green

Abby's Treasures, Missie's next fabric line with Blank Quilting Corporation is almost here! This is a reproduction style fabric line, beautiful colors that blend with many styles of quilts. stripes tone on tone slate-with small flowers


Abby's Treasures-Tulip Stripe-Red

Abby's Treasures, Missie's next fabric line with Blank Quilting Corporation is almost here! This is a reproduction style fabric line, beautiful colors that blend with many styles of quilts. stripes tone on tone slate-with small flowers


Abby's Treasures-Tulip Stripe-Slate

Abby's Treasures, Missie's next fabric line with Blank Quilting Corporation is almost here! This is a reproduction style fabric line, beautiful colors that blend with many styles of quilts. stripes tone on tone slate-with small flowers


AFlutter-Blue and Mint floral
AFlutter-Dark Berry

Varigated berry background and print in blues and pink


American-Multi

Border print Red background with tan , navy with white stripe then Navy background with flowers berries then a small stripe navy,red,tan blue and white dashes


American-Navy-Flowers

Red background with tan , navy with white dashes stripes


Americana-Cream

Cream background with flowers, stems ad leaves reds, blues, tans


Americana-Navy

NAvy background with stems leaves and flower with a red leaf paisley reds, blues,tans,white,


Anthem Fat Quarter Bundle #20

20 Americana Fat Quarters. Red White and Blue


Apple Cider-Tan

tan background with taupe or tan dots, flowers, leaves in a swirl pattern



Out of Stock
Arabella-Grandmothers Garden

grandmothers Garden with cream hexagons and multi color others just like Fabrics in this line


Arabella-Violets-Purple

Violets all over fabric in purples, purple background with green leaves


Aria Cotton-White Juniper

white background with navy,peach,green,tan looks like spider mums


Autumn Abundance-Floral/Vegetables

Black background with bright fall color flowers with fall vegetables


Autumn Elegance-Dk. Green

dark green tone on tone background with circles of yellow, teal,light mauve,green medallion like design


Avalon-Navy

navy on off white in squares of 7 1/2" of florals, dragonflies, paisley, dots, circles, swirls


Baltimore House-Cheddar

R22 Baltimore House-cheddar with red stems-dots


Baltimore House-Panel-45"

R22 Baltimore House-Panel Floral-reds, chocolate, greens,pinks, williamsburg blue,cream and cheddar in 4 baskets Panel Large 45"x42"


Bandanamania-Pink

Pink background with Paisley, stars, dotted lines, tulips, flowers, looks like a bandana print with white & black


Basically Hugs - Green

Basically Hugs-Green tone on tone checked back ground over lay of flowers


Basics-Floral

Berry colors floral small design with teal


Batavian Batiks-Yellow

Batik-yellows, tans,greens, with floral and leaves picture may appear to be brighter than actual fabric


Batik

Batik- background in dark pinks almost to purple , orange-rust with blue to green floral design Picture may be brighter than actual fabric


Batik by Mirah-Blue

batik- blue background with lighter blue/aqua flowers- a little purple splash


Batik Textiles-Peach

batik- floral- peach-


Batik-pink

Batik-background shades of pinks and reds with flower,leaves design in teals, blues and greens Picture may be brighter than actual fabric


Beacon Hall-Burgundy background,pink flowers

Red/Burgundy/White/Pink Beautiful floral fabric patterns available


Beacon Hall-Burgundy background,red/pink flowers

Red/White/Pink/Burgundy Beautiful floral fabric Patterns available


Beacon Hall-Burgundy tone on tone

Red/Pink/White/Burgundy Beautiful Floral Fabric Pattern available


Beacon Hall-Pink background,red flowers

Red/White/Pink/Burgundy Beautiful floral fabric Patterns available