Fabric > Manufacturer > Marcus Fabrics > Paula Barnes
With the Summer 2008 release of PAULA BARNES BASICS and BACKGROUNDS, Marcus introduces its first collection designed by noted reproduction quilt specialist Paula Barnes. The fabric line is a natural progression in a long-standing collaboration that has developed over the years between Marcus Fabrics and Paula. She has now created the perfect palette to accompany all of the reproduction fabrics quilters love to use.
Paula has nearly 20 years of teaching experience in Dallas and Houston quilt shops, and enjoys numerous distinctions and guild affiliations throughout the state of Texas.
Paula designs beautiful reproduction quilts, incorporating today's simplified quiltmaking tools and techniques. She also designed the twelve quilt blocks for the Web Sampler Celebration II, featuring Marcus' Civil War Classics collection by Judie Rothermel.
Paula's workshop and lectures include "Designing a Quilting Studio", "Exchange Quilts," and others.
Learn more about Paula Barnes online
Showing 1 - 15 of results
Premium Quilt Backs-Civil War-Red-Small Buds-108in Wide Back

Red background with buds 108in Wide Back-Paula Barnes/MArcus-civil war reprod


Purple Passion-Boxleaf-Lt Green

diamonds and squares in green with light green background -boxleaf


Purple Passion-Boxleaf-Purple

diamonds and squares in purple with cream background -boxleaf


Purple Passion-Clover-Lt Green

light green on cream background -clover-4 leaf with dashes all around in a rectangle


Purple Passion-Clover-Lt Purple

light purple on cream background -clover-4 leaf with dashes all around in a rectangle


Purple Passion-Clover-Purple Green

light green on Lt purple background -clover-4 leaf with dashes all around in a rectangle


Purple Passion-Floral Glow-Cream

cream background -with - green leaves-purple flowers-green dots


Purple Passion-Floral Glow-Dk Purple

dk purple background -with - green leaves-purple flowers-purple dots


Purple Passion-Four Petals-Med Green

medium green-tone on tone- Four Petals-flower heads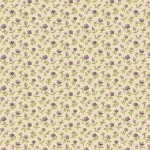 Purple Passion-Garden Flowers-Cream

cream background -with - green leaves-purple flowers


Purple Passion-Garden Flowers-Dk Green

green background -with - leaves-purple and cream flowers


Purple Passion-Passion Flowers-Cream

large floral print-cream background -with - green leaves-purple/Green/tan/taupe shaded flowers-tan small squares in 3 lines horizontal


Purple Passion-Roses-Green

green background -with purple roses-dots in a flower head- black leaves



Out of Stock
Purple Passion-Triple Triple-Green

green background -with cream circles like q- balls


Purple Passion-Triple Triple-Lt Purple

Lt purple background -with cream circles like q- balls