Fabric > Manufacturer > David Textiles
David Textiles, Inc. was founded in 1985 on the philosophy of providing quality fabrics and products. We are a textile converter and manufacturer offering a wide range of licensed and exclusive fabrics, craft and quilt kits and more! We are a leader in the design of fleece prints, cottons, flannels, and a variety of other base cloths.
David Textiles continues to expand its product lines with new and innovative merchandise and licenses. Our products are sold throughout the United States and internationally through our in house customer service staff, direct sales force, and distributor network.
The company's City of Commerce, California facility has a state of the art in stock warehouse, in-house design studio, and showroom.
Our talented staff of artists have collectively put together a fresh and fun line for you.
1920 South Tubeway Avenue
City of Commerce, CA 90040, USA
Phone: (800) 548-1818
(323) 728-3231
Fax: (323) 725-6710
Email: sales@davidtextiles.net
Website: www.davidtextilesinc.com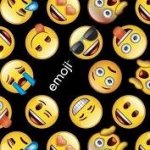 Classic Emoji

Black background with bright yellow emojis


Compose Tonal Dots-Pink

tone on tone -hot pink with small dots



Out of Stock
Confetti Dots-Navy

Navy background with mint, white, denim blue, orange dots



David Textiles-Sea Blue

Tone on tone blues in small stripes with half circles in one directions then back the other direction



Out of Stock
Scroll-Sea Pink

Tone on tone pink Background with darker pink scrolls all over



Out of Stock
Train Panel-35" X 43"

Digital panel awesome train 35" x 43"