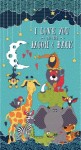 Moon & Back-Blue Banner Panel 24in

Blue Moon & Back Banner Panel 24in I love you to the Moon & Back-great colors, animals


3 Wishes Fabric-American Icons-Al Patriotic Panel-Digital

Digital Panel-3 Wishes Fabric -American Icons by Connie Haley-Statue of Liberty, Eagle, Liberty Bell, USA Flag-very bright- awesome colors


All Aboard-Black-Panel-ES

Panel-black large middle with trains and 4 upper rectangles with trains and 4 lower rectangles with trains


All Aboard-Cream-Panel-ES

Panel-cream large middle with trains and 4 upper rectangles with trains and 4 lower rectangles with trains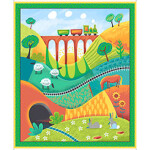 Along The Countryside-PANEL(36")

Along The Countryside KIDS-Panel- Train, hills, bridge, horse, sheep, sunflower, tunnel,trees, clouds,bunnies, squiggles,dots, leaves,flowers-bright colors


American Honor- White-panel

Entire line of Patriotic fabric- White background with words, boot prints, tags, stars, soldier praying, eagle- ready for you to paint or color


American Honor-Blue Panel

Entire line of Patriotic fabric- panel with eagle, boots, stars, hands, dog tags, soldier praying- in red ivory and blue


Autumn Hues-Panel

Tree panel-blues, purples, yellows, greens, squirrel, acorns lovely color palette


Baltimore House-Panel-45"

R22 Baltimore House-Panel Floral-reds, chocolate, greens,pinks, williamsburg blue,cream and cheddar in 4 baskets Panel Large 45"x42"


Barnacle Bay-Aqua Continuous Yardage Panel

Debi Hubbs Collection- grey whales, aqua herons, starfish, aqua and white backgrounds with yellow, tan, blue green, grey


Bear Paws- Panel Multi

18 fall colors with black bears, gold honey bees, flowers and house


Bird Song-Digital Panel

Digital Panel- Birds, snow, barn,wooden fences, Blue truck-


Bloom Bouquet-Panel

24" x 42"panel- beautiful colors-words,flowers, dragonflies


Chalkboard Snowman-Blk-Animals

Designed by Jennifer Brinley for Studio E Fabrics, this cotton print is blank textured background with owls, foxes,birds,snowmen,reindeer, snowflakes It is perfect for quilting, apparel and home ...


Chalkboard Snowman-Panel

Designed by Jennifer Brinley for Studio E Fabrics, this cotton print fabric panel measures 23'' x 44''. It is perfect for quilting, apparel and home ... Snowman



Out of Stock
Cheeky Pumpkins-Panel

Panel 24"- Happy Halloween- squares within panel of pumpkins, black cats, black spiders,


Christmas Splendor-Black -Panel

Panel Black background with poinsettia, Holly leaves & berries, white pine cones, pine boughs, with gold metallic outlines vase of poinsettias


City Dreams-Digital Panel-Dark Indigo

City Dreams Panel 24in x 44in-Digital- awesome colors- City scene


City Dreams-Digital Panel-Light Navy

City Dreams Panel 24in x 44in-Digital- awesome colors- City scene-


Country Paradise-Blocks

awesome blocks panel-


Country Paradise-Panel

Panel-Big Red Truck-going down a country lane- green fields-barns- horses- dogs- big tree-sky


Crystal Palace-Panel-White/Grey Snowflakes -

Panel with big black and white snowflakes in middle on grey background then around that several Grey/White background white snowflakes and black with grey snowflakes


Down on the Farm-Panel

Panel- barns, hay,trucks,eggs,silos, windmill, cows, chicks,ducks, horses, tractor,calves, beautiful late summer early fall colors 22 1/2 inches x 44/45 inches


Eagle Medallion

Civil War Reproductions C 1825 Daughters of the American Revolution Panel 1 yd by 42"-cream-tan background with large eagle in the middle surrounded by florals small olive green triangle border the sawtooth outer border in blue and burgundy rose


Enchanted Plume-Black-Panel

Black background with large peacock with metallic gold outlines- teals, purples,greens,golds- border print top and bottom Flowers breathe taking Panel



Out of Stock
Farm to Table-Red-Apron panel

white background with red fencing chickens at the bottom- red background with white daisy's on ties A Dream to Make!


Farmers Market-PANEL

panel- 2 smaller and 1 large- fall produce and fall colors, sunflowers, pumpkins, butterflies, cart, watering can, apples


Farmers Market-vegetable blocks

fruits and vegetables from the garden in small to mediums panels continuous yardage fall colors


Farmstead-Panel

24in x 43in panel- barn/horses/grass/church/words


Flowers of the Sun-Panel

24" Panel black background with orange, yellow, red sunflowers with green leaves. Green leaves small border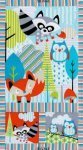 Fun-TT-Panel

juvenile owls, raccoons, foxes on backgrounds panel


Give Thanks II-Panel

black/cream/orange background with rust/orange/green/yellow/teal , pumpkins, crows,acorns stars


Green Mountain Farm-Multi Green Mountian Farm Craft Panel

by Jane Maday Collection- continuous yardage fabric or use as a panel- checked borders in blue and grey with mule pulled corn wagon, grey and red barns, hay rake, chicken, wooden fence, blue old truck. 6 different scenes.


Happy Haunting-Purple-Panel

Panel 24" Purple background with scary house in black with bright yellow windows, Stars, cemetery, kid friendly-Count Dracula, witch, skeleton, ghosts, mummy, Frankenstein, pumpkins


Have You Seen My Dinosour

Panel-juvenile dinosaurs in background themed squares


Holiday Dreams

Panel It's a Wonderful Life,presents, penguin, Tree, snowflakes, snowmen


Holiday Finery- Mantel, table or Tree

1 panel of mantel cloth, 2 panels for tablecloth or tree skirt-poinsettias, flowers, holly, pine boughs,pine cones, reds, pinks, greens, creams Panel 30"x 60"


Holiday Homestead- Block Panels

Block Panel #6-9 1/2 x "24"- red barn & truck,farm wagon, cart,Poinsettias red & pink-snow ,trees,wreaths


Holiday Homestead- Panel

Panel 24"- red barn & truck,farm wagon, cart,Poinsettias red & pink-snow ,trees,wreaths


Holiday Wishes-Panel

Holiday Wishes by Jan Shade Beach- Words, Red-barn, truck, tractor, wagon, bench, farm wagon. snow trees, wreaths 23 1/2" by 42